Introduction
In the late nineteenth and early twentieth centuries a number of Clarion Houses were established in rural areas. They provided refreshments, and often accommodation, for walkers, cyclists and others who wished to escape for a time from the smoky and increasingly crowded towns and cities.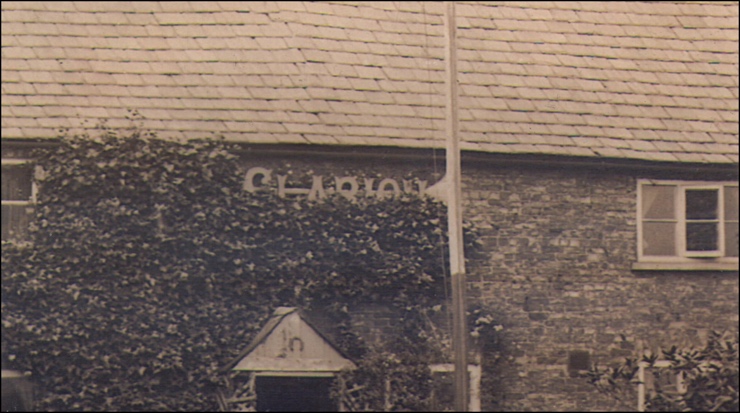 The first Clarion Houses were founded by the Clarion Movement, hence their name [1]. They were followed by houses belonging to other socialist organisations such as the Social Democratic Federation (SDF) and the Independent Labour Party (ILP). Many of these later houses were also known, formally or informally, as Clarion Houses.
Most, if not all, of the houses opened by the Clarion Movement belonged to Sections, or Unions of Sections, of the National Clarion Cycling Club and were therefore known as Clarion Clubhouses. Because they tended to be located well away from the membership base, and were also open to members of Clarion cycling clubs from further afield, they typically provided accommodation as well as refreshments [2]. In contrast the houses established by other socialist organisations were normally located close to the membership base and provided only refreshments.
In 1897 the first Clarion Clubhouse of the National Clarion Cycling Club was established by Manchester 'Clarionettes' at Bucklow Hill in Cheshire:
In 1902 the lease on the house was not renewed and the Manchester Clarionettes opened a new Clubhouse the following year near Handforth, some eight miles to the east. In 1936 the Handforth Clubhouse was replaced, in turn, by Valley House at Oversley Ford, some three miles to the south-west of Handforth.
One of the earliest Clarion Houses to be opened by another socialist organisation was Nabs House in Roughlee Booth in Lancashire, a building in the Nabs Farm complex, and once the property of William Nabbs [sic] (1707-1787) the curate of Newchurch in Pendle. The house was rented in about 1903 by the Nelson ILP: and probably following the example of Bucklow Hill, and possibly other houses, was formally named a Clarion House:
In 1912 the Nelson ILP built a successor to Nabs House in nearby Jinny Lane. This house is still open today and is the last remaining Clarion House of any denomination [3].
Some other Clarion Houses founded by the ILP and the SDF are described here. As was noted previously, not all of them were formally known as Clarion Houses. The Burnley ILP Cottage, for example, located near Roggerham in Extwistle, was traditionally called a Clarion House by cyclists and walkers but the name was not used by the Burnley ILP itself.
The purpose of this website is to present a series of montages which illustrate the residential Clarion Clubhouses founded by the Clarion Movement. All of the houses are discussed in the book Fellowship is Life: The Story of the National Clarion Cycling Club by Denis Pye [4]. The houses in Cheshire are presented first, followed by the ones in Lancashire, Yorkshire, Derbyshire, Warwickshire (Midlands area), and Essex (London area). Some of the montages are supplemented with additional illustrations.
Cheshire Houses
1. Bucklow Hill (1897-1902)
2. Handforth (1903-1935)
3. Valley House (c.1936-c.1951)
Lancashire Houses
4. Halewood or Liverpool (1907-1911)
5. Ribble Valley (1913-c.1950)